One of the disadvantages of XC Track installed on the smartphone is the lack of hardware buttons. One solution is to use a remote control. You can find out which remote control I would like to use in the future in this article.
The advantage of a remote control is that it can be installed in the immediate vicinity of the brake handle, so it is easily accessible during flight without having to let go of the brake handle. This is even an advantage compared to the AIR3 flight computer (as the XC Track is also running), since you have to release the brake handle to operate it.
The disadvantage of this solution is that you have another device that you have to charge and that has to be connected to your smartphone via Bluetooth. It is well known that Bluetooth has its problems, such as problems establishing a connection, disconnections, etc.
A remote control like the one in the photo below is often advertised on the forums. However, the buttons are far too small to operate them properly with gloves.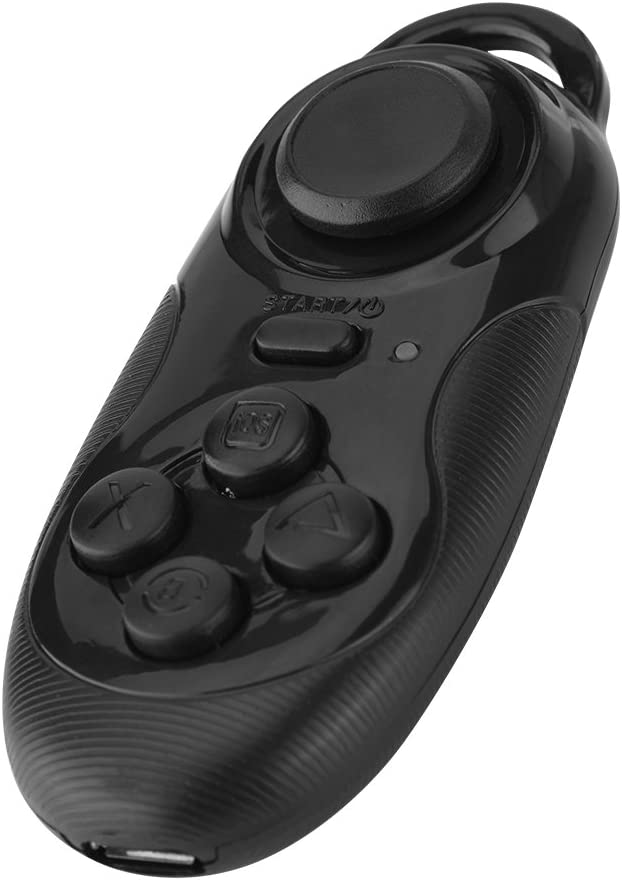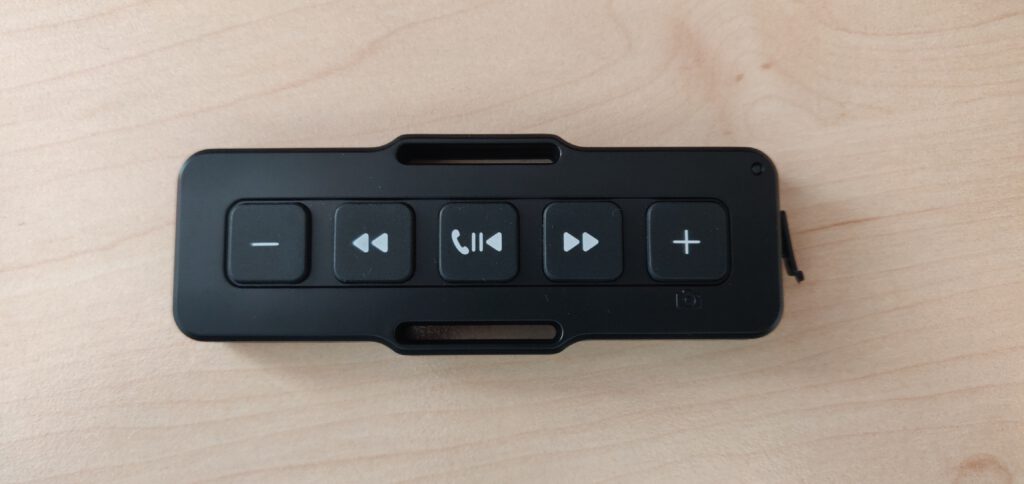 I accidentally found the "Bluetooth 5.0 Media Button USB Rechargeable Motorcycle Bluetooth Audio Receiver" remote control on Amazon. The remote control seems ideal for us paragliders. It has large buttons so that it can also be operated with gloves.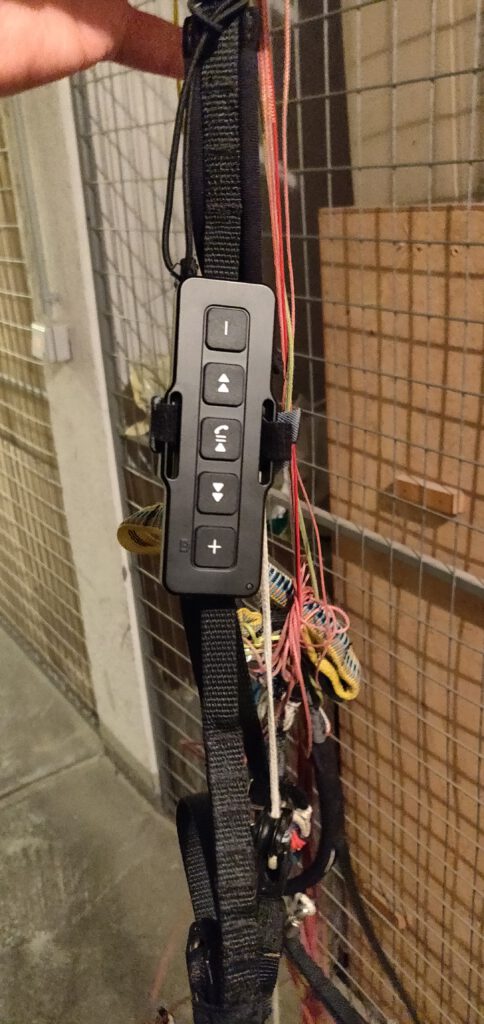 It has an elongated design so that it can be mounted on the risers, as shown in the picture. The connection via Bluetooth to the smartphone works very well, and at the same time I can connect my Vario via Bluetooth. So far, I haven't been able to test the remote control under real conditions. In the Amazon review, someone complains that the connection is lost.
I looped the keyboard in as shown in the picture and attached it with Velcro.
In XC Track, the "Key bindings" still have to be adjusted to your own requirements. I chose the above settings as shown in the picture. To do this, simply select the desired function in XC Track, e.g. "Switch to page left" and the corresponding button on the remote control can be pressed, in my example "Next track" and the button is already assigned.
Switching and zooming works very well and mostly without delay, but sometimes there is a delay after the key is pressed until the corresponding function has been executed.
As mentioned above, the practical test is still pending. Sticking points could be the Bluetooth connection and whether the housing is robust enough for everyday flying. I will report here later.
Tip: If the Bluetooth connection is actually interrupted, it can be restored with a long press on the middle button.